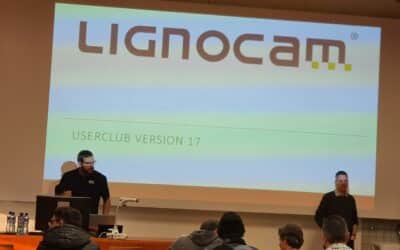 3 Mar, 2023 | News
As every year, Lignocam userclub meetings were held face-to-face for European customers and via Teams for the rest of our customers. This is a unique opportunity for Lignocam to present the new features developed in the new version and to find out about the requests...
For any questions and/or quotation request, please use the contact form below.
You can also call us on +41 21 943 71 05 or email us at info@lignocam.com.
19 Dec, 2019 | Project on the front page, Projet à la une
Taiwanese project produced in 2020 by company Bojarsky (USA Oregon) using a Kuka robot. Full video of the project here =202101-Lunping-Taiwan.mp4