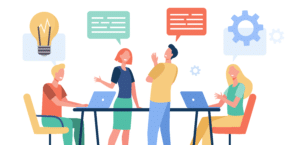 Welcome to the Userclub 2022 registration.
This year there will be some changes from past years:
As our dates coincide with Eurobois 2022, our two Userclubs in France will take place in Lyon instead of Paris. On Monday the specific Biesse meeting will take place, then on Tuesday the meeting of all the other machines. You will be free the day after our meeting to participate in Eurobois.
For Switzerland, we have chosen to bring together the two Userclubs in the premises of the BFH school in Bienne. So on Thursday we will have the German speaking part and on Friday the French speaking part.
Please fill in the form below to register:
January 19 – 20: Technowood Userclub (registration management with Technowood)
January 31: Userclub machine Uniteam in Lyon – FR
01 February : Userclub all machines in Lyon – FR
08 – 09 February: Krüsi Userclub (registration management at Krüsi)
February 17 : Userclub all machines in Bienne – DE
18 February : Userclub all machines in Bienne – FR
04 March : Online Userclub (Teams) – EN
Adresses :
Radisson Blu Hotel 129, Rue Servient 69003 Lyon Accès ici
BFH – Solothurnstrasse 102, 2500 Biel Accès ici
Register here: